About Us
Our alloy wheel repair technicians have years of experience using state-of-the-art machinery to repair kerbing damage, scuffed alloys, dents, scratches, scuffs and dings using diamond cutting, powder coating and painting techniques.
For your convenience we provide a flexible service and are open 6 days a week; Monday to Friday 8-5pm or Saturday 9-12pm, and you can drop off and collect at our Heathrow centre during these hours. We can also collect your alloy wheels from any address in London and the Home Counties area, either from a work or home address as long as the alloys have already been removed. Consumers will need to pay for our collection and delivery service.

Alloy Wheel Repair Centre
Our high tech equipment includes a specialist precision cutting machine, a prep room with ventilated benches so it is as dust proof an environment as possible, a mixing room and cooling rack all on location which helps us achieve a speedy turnaround on all the work we carry out.
The spray room has the capacity to 'hang' 16 wheels at once and is specifically designed to ensure no overspray contaminates other wheels.
Our set-up in the spray room gives us the capacity to turn round all 16 wheels in a 45 minute time frame making ours one of the most efficient alloy wheel companies around, and we don't just do a smart repair or patch up job, we paint the entire surface of the wheel which ensures a longer lasting finish.

Quality Guaranteed
Our reputation has been built on providing a quality service and a great finish to each and every wheel, and that's guaranteed.
Our gallery of images will show you the difference a great alloy wheel refurbishment can achieve. It is cheaper that buying new alloy wheels and can improve the look of your rims bringing them back to life.
We are proud of our service and each job we carry out.
Our alloy wheel refurbishments come with a 12 month guarantee.
Gallery
Get a Great Deal!
Refurbishing your alloys is much cheaper than opting to buy new alloys and with our expert technicians available to inform you about all the repair options available, you'll not only save money but get a great look too!
We believe in giving our customers a great deal, so take advantage of our 4 wheel refurbishment discount, not only will you save money but if you get all 4 wheels refurbished at the same time you will get a perfect match in finish too!
Our prices can be reviewed here.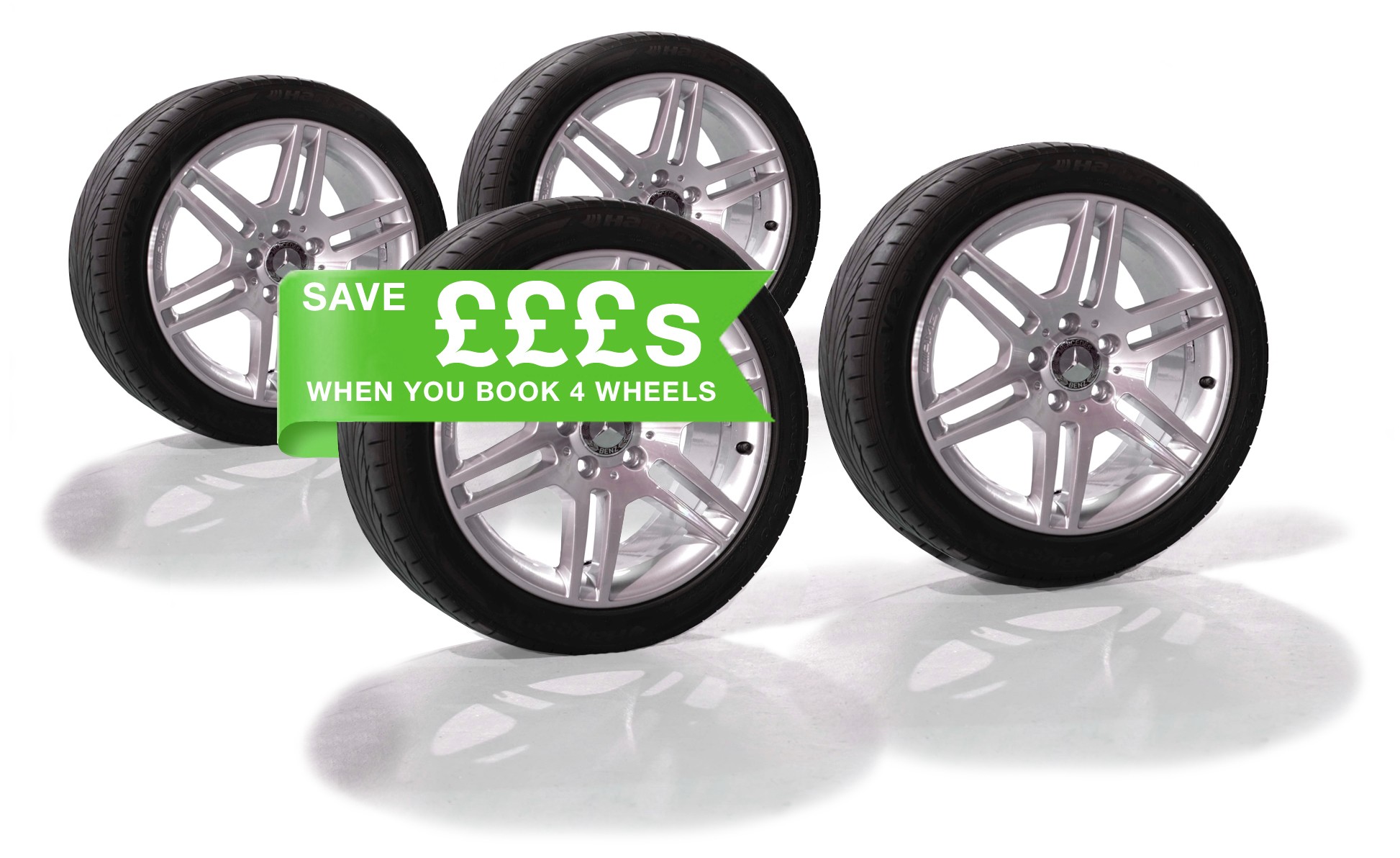 All Our Services
We have a variety of alloy wheel repair and refurbishment options which will bring your worn and damaged alloy wheels back to a near showroom finish. For your convenience we also have a range of additional services for you to use, listed below.