Our Prices
All our repair and refurbishment alloy wheel services come in at very competitive prices.
We carry out all work on site at our workshop, which means we are able to keep our prices competitive whilst still offering a great service and brilliant finish.
o Wheel balancing
o Tyre removal
o Re-fitting
o … and we don't charge for parking your car.
Have all 4 wheels refurbished at the same time and get a great discount!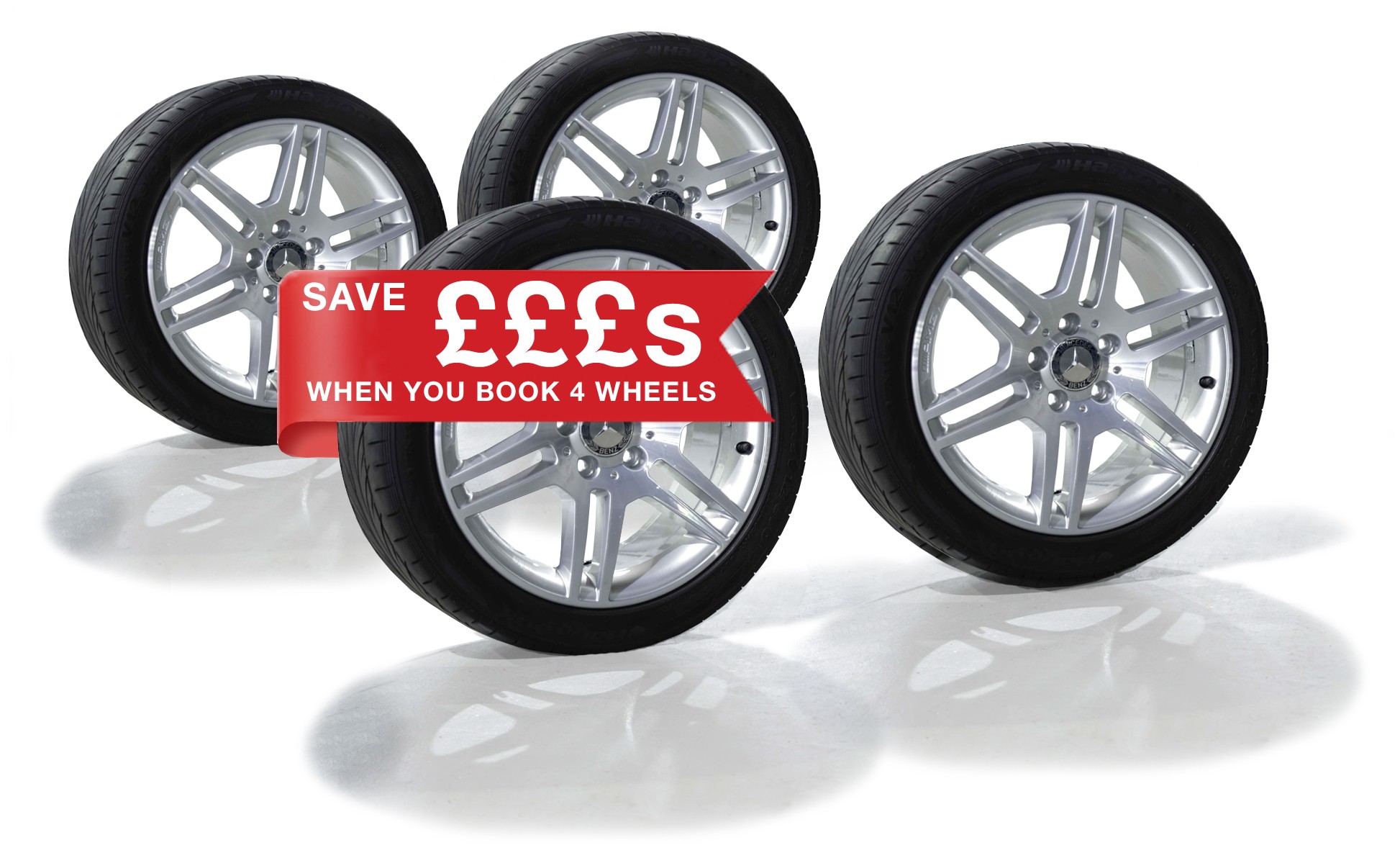 Not sure what you want? Don't worry, simply give us a call on 0208 589 3020 and we will be happy to talk you though all the options available for your rims. Our trained technicians are also available if you need to select a colour from a standard range of stock colours which reflect the manufacturer's original. Alternatively you can also choose from a custom range of colours or choose a bespoke service that allows you to be creative and achieve the look that you want for your alloys.

What You Need to Know...
We have created this handy guide which will help you answer some of those tricky questions like 'how do I identify the size of my alloy wheels?' or ''how do I tell the difference between a painted wheel and a diamond cut wheel?''
How do I know what size my alloys are?
Simple! Just look at your tyres and you will see a numerical code (e.g. 275/40R22). The R stands for Radial, and the figure after this will tell you the size of your alloy wheel, in this case 22".