New Tyres for Your Car
At Alloy Wheel Repair London we are able to provide all makes of tyres at highly competitive prices, including car tyres, van tyres and 4 x 4 tyres, with a choice of big brand names or budget options available. Whether you want economical tyres for your family car or executive car or high performance tyres for top end marques we can source what you need.
Alloy Wheel Repair London can also source and fit winter tyres to cope with wet, icy roads and low weather temperatures, ensuring you have great grip in bad weather. We can also source and fit run flat tyres.
We will also fit your tyres and ensure they are correctly balanced as part of our service and included in the price we quote.
Tyre Care
It is important to ensure your tyres are well looked after, helping keep you safe on the road. Ensure the correct tyre pressure is maintained, it will prolong the life of your tyre in addition to giving your car a better performance and a smoother ride.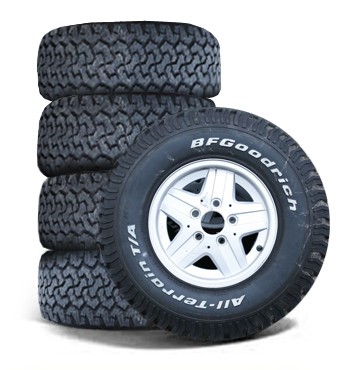 Do I Need New Tyres?
It a good question, and depends on the wear and tear you have sustained while driving. We are happy to inspect your tyres and advise when you come in to have your alloys refurbished. However, there are a few things to keep in mind to ensure your tyres are safe and legal which can help as an indicator to when you might need them replacing.
You might notice your car does not perform as well in wet weather or that grip on the road is reduced, so if it takes you longer to stop when braking you might need new tyres.
Tyre wear is gradual, so ideally we would recommend you check your tyres monthly. Simply insert a 20p coin into the tread grooves of your tyre at three different places and if you can see the outer rim of the 20p then they could well be lower than the legal limit of 1.6mm. Many tyres now include Tread Wear Indicators (TWI's) in the groves which help identify when your tyre tread is getting low.
We recommends that you replace all 4 tyres at the same time. However, if you have just one badly word tyre this can be replaced on its own, although we would recommend replacing as a pair is to maintain excellent handling and grip on the axle.